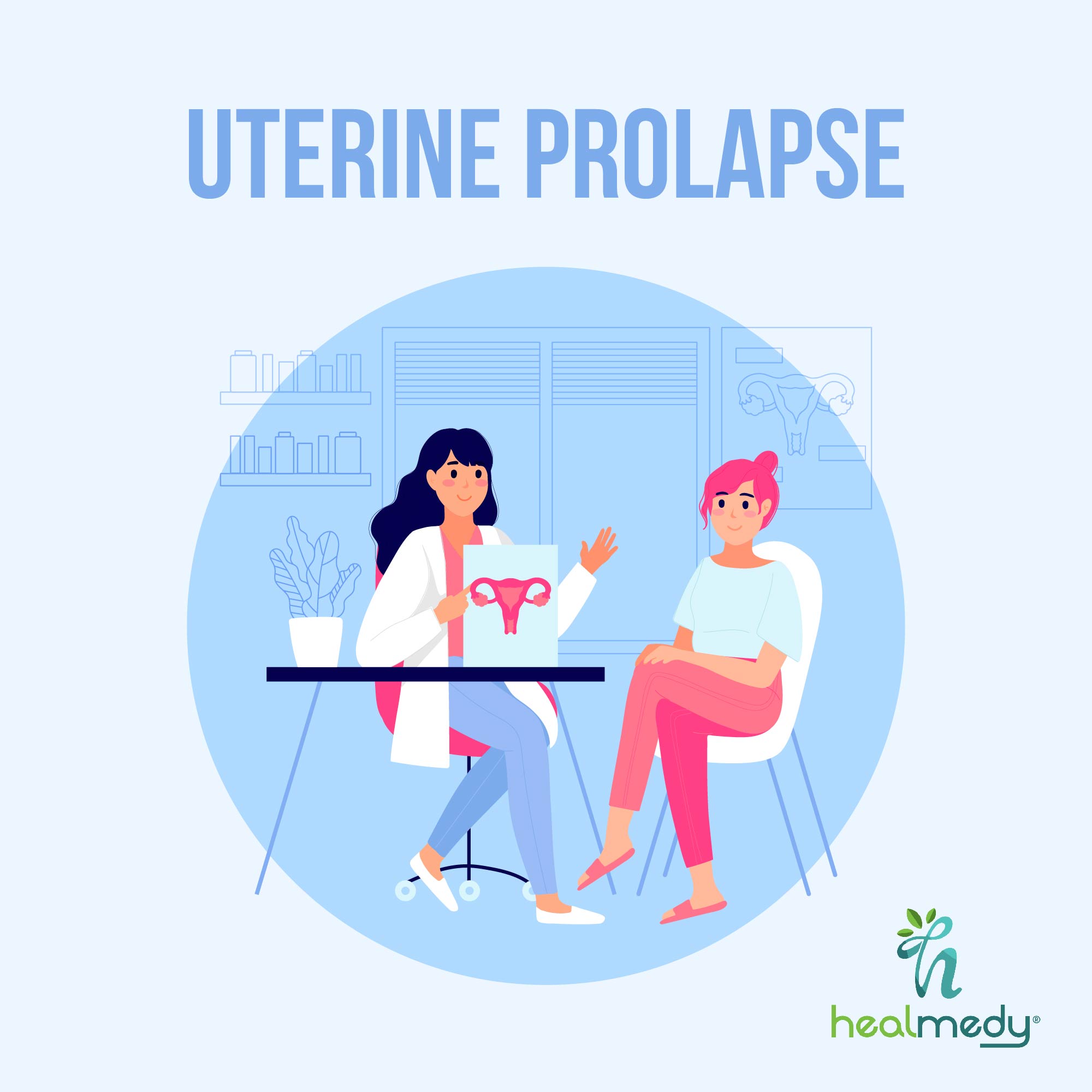 WHAT IS UTERINE PROLAPSE?
The uterus, one of the reproductive organs, is an organ with limited mobility. So it is not fixed. Thanks to the pelvic muscles and connective tissues, it is positioned by hanging in the region. If these muscles and tissues weaken, the uterus cannot get enough support and slides downwards. This condition is called uterine prolapse in the literature. Uterine prolapse can occur in women of any age. Factors such as advanced age and high number of births are factors that increase the incidence of this condition. Early diagnosis is important in uterine prolapse as in every disease. If left untreated, the uterus can move out of the vagina. In this case, the quality of life of the person decreases.
WHAT ARE THE CAUSES OF UTERINE PROLAPSE?
First of all, it is beneficial for individuals with a family history of uterine prolapse to be much more careful. It is very important for these people to exercise regularly, to keep constipation under control if they have long-term constipation complaints and to be at an ideal weight.
-Advanced age, decrease in estrogen hormone after menopause
-Having had many births
-Overweight or obesity
-Having genetically weak connective tissue
-Heavy lifting
-Chronic constipation
SYMPTOMS OF UTERINE PROLAPSE
The uterus can sag downwards from its proper position for different reasons. Depending on the severity of this prolapse, the severity of the complaints also varies. While a small amount of uterine prolapse does not cause any complaints, some patients may experience severe low back pain that starts mildly and increases over time. Symptoms of uterine prolapse can be said as follows:
-Inability to urinate
-Vaginal bleeding, increased amount of discharge
-Feeling like something is coming out of the vagina
-Problems with bowel movements, constipation
-Pain during sexual intercourse
-Tissue protrusion from the vagina
-Pain in the groin
-Urinary tract infection
Leave a reply