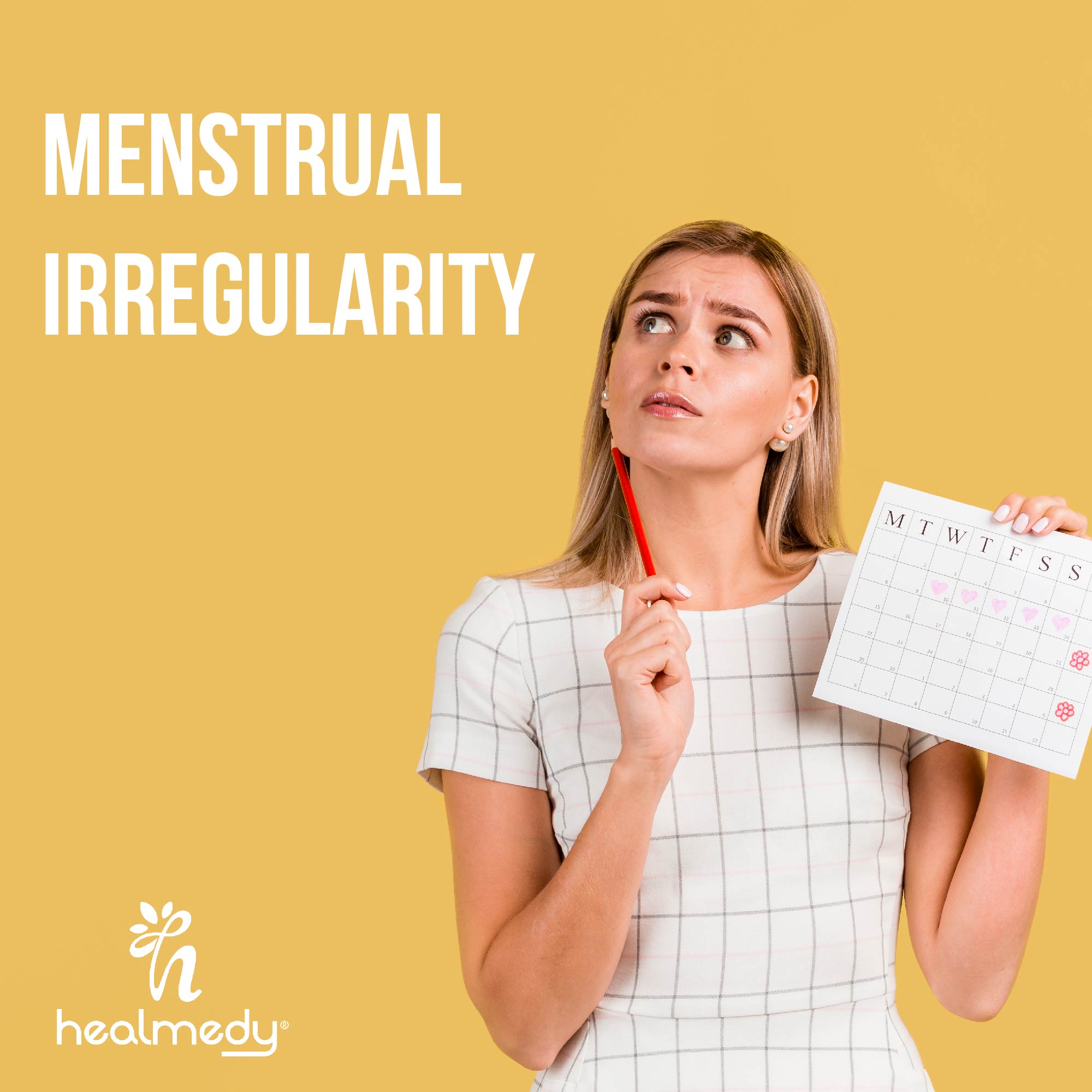 WHAT IS MENSTRUAL IRREGULARITY?
The menstrual cycle is the process by which a woman prepares for conception each month. On average every 28 days, under the influence of certain hormones, the endometrium layer that forms the lining of the uterus thickens and blood vessels increase in preparation for a possible pregnancy. In the absence of pregnancy, it sheds and some bleeding occurs to prepare for the next month. This bleeding is called menstruation or menses.
The menstrual cycle is calculated as the time from the first day of menstruation until the start of the next bleeding. This is expected to last between 21 and 35 days. If there is intermittent bleeding or excessive bleeding outside this period, this is considered menstrual irregularity.
Menstrual irregularities that develop due to some hormonal changes during the period when a woman has just started menstruation or is approaching menopause can be considered normal. After this situation is checked by a physician, treatment should be organized for unacceptable situations.
WHAT ARE THE CAUSES OF MENSTRUAL IRREGULARITY?
Menstrual irregularity can have different causes;
Stress can affect the menstrual cycle. It can even lead to delayed menstruation or excessive bleeding.
Sudden weight loss or weight gain can cause menstrual irregularity as it changes the hormonal balance.
Intermittent bleeding in menstrual irregularity may be caused by a decrease in hormone levels during ovulation. Due to this decrease, the endometrium tissue loses hormone support and may cause bleeding.
Hormonal drugs used for various treatments, fibroids, polyps or cysts, infectious conditions can cause menstrual irregularity.
WHAT ARE THE SYMPTOMS OF MENSTRUAL IRREGULARITY?
-Menstrual cycle shorter than 21 days or longer than 35 days
-Dizziness, anemia, constant fatigue
-Anemia
-Excessive bleeding
-Pain, cramps
-Frequent menstruation
TREATMENT METHODS
Treatment should be planned by the physician according to the source of the problem. First of all, gynecological examination, ultrasound and other tests should be performed.
If the irregularity is caused by hormonal imbalance, it can be treated with hormone-regulating drugs.
If it is caused by a polyp-like organic structure, the uterus is examined with an instrument called hysteroscopy and the pathological area can be cleaned if the physician deems necessary.
Leave a reply